I'm delighted to share that on December first, Baltimore's The Peale is opening a gallery named for Moses Williams, who was a silhouette cutter at Peale's Museum in Philadelphia between 1803 to about 1827.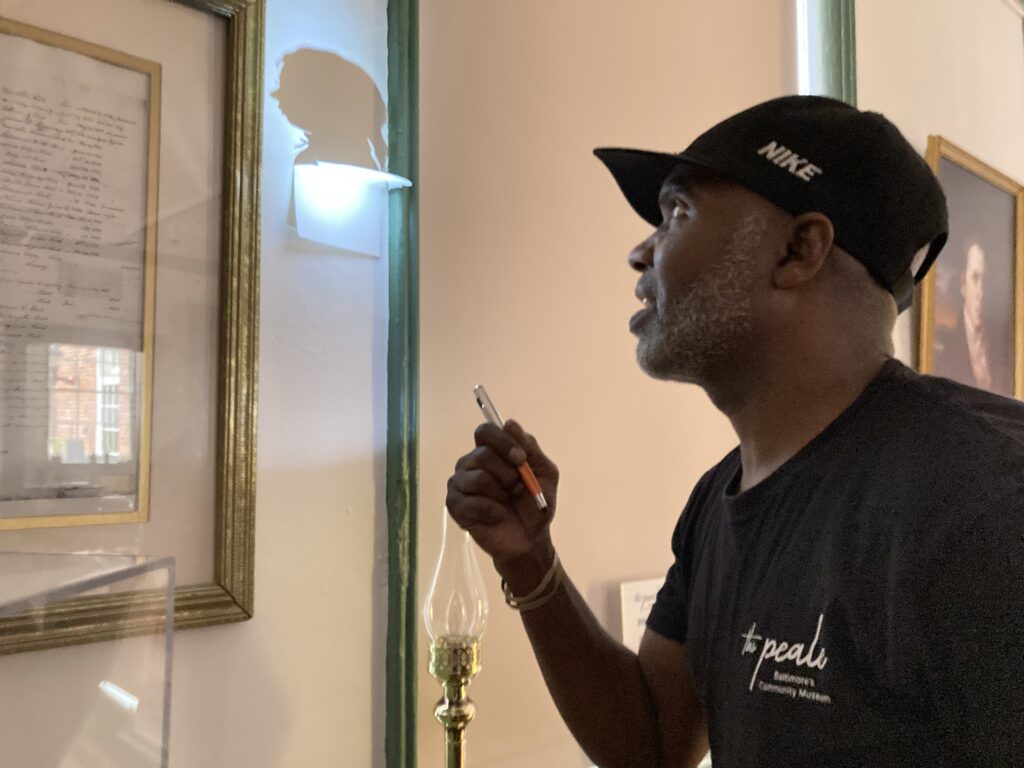 Williams, born about 1776, was a skilled silhouette artist, born into slavery; he and his parents were enslaved by Charles Willson Peale. His parents gained their freedom and Williams grew up working in the Peale family's Philadelphia Museum, where he learned to prepare and install exhibits. 
Williams, the first Black museum professional in the U.S., now has a center and a gallery named in his honor.  Moments in his life are illustrated by silhouettes that visitors can see with a penlight as they go through the gallery as seen above.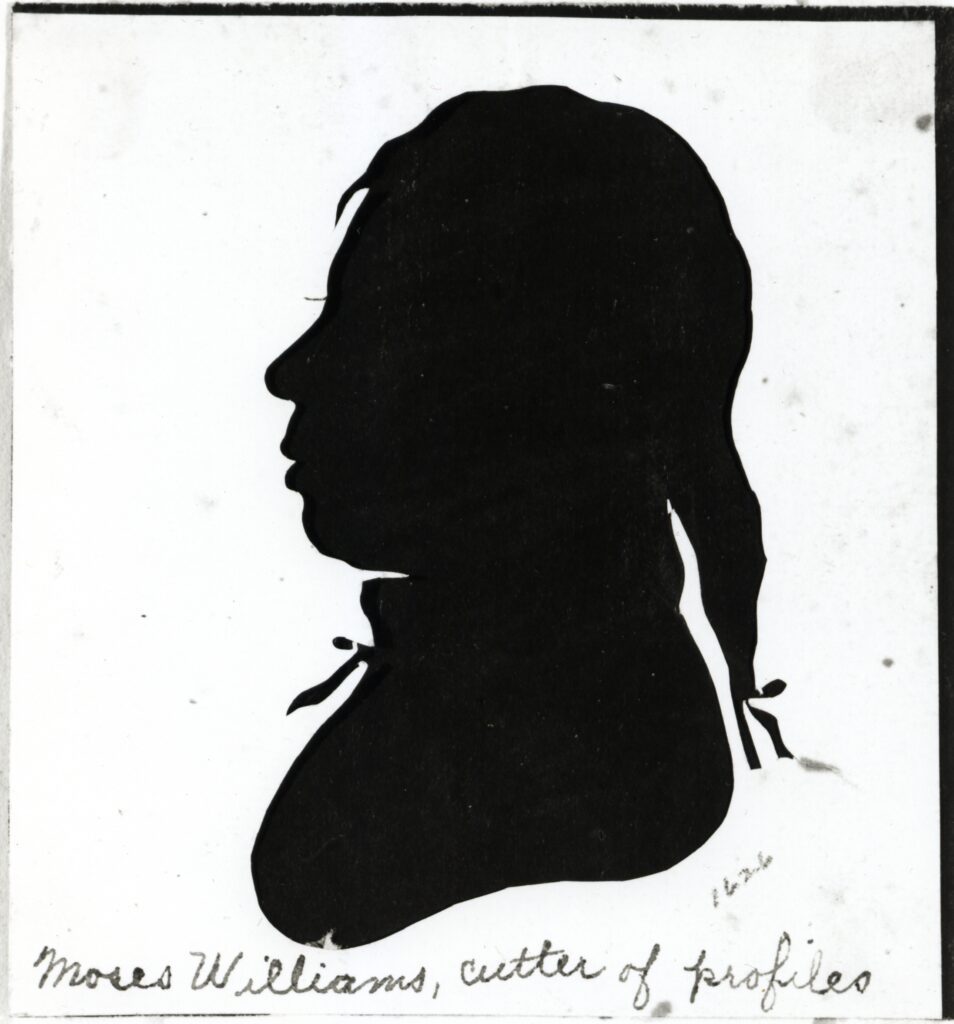 Today, the Moses Williams Center is the Peale Museum's teaching gallery and home to the Accomplished Arts Apprenticeship program, which offers training in exhibition preparation and the historic preservation trades. Their recruiting fairs for the program happen the third week of October for this 32 week program. Launched in 2020, this paid apprenticeship consists of "non-traditional mentorship and vocational training in fine art, curatorial practice, art installation, logistics, and historic building preservation to develop transferable skills using arts as the driving force."
This is a wonderful way to memorialize Moses Williams' skills, creativity and resilience. It is in stark contrast to the withering account of him and his family given by Rembrandt Peale in "The Physionotrace." published in an 1858 issue of The Crayon. My guess is that this was such an awful perspective that Lillian Miller found she could not bear to include it in her bibliography for her catalogue raisonne, In Search of Fame: Rembrandt Peale 1778-1860. While Peale's account held no expectations for Williams' person or future, it is, ironically, the main building block for understanding the context that Williams lived and worked in.
Enslavement, the slave trade and Native dispossession are no longer marginal to the story of Peale's Museum in Philadelphia. Moses Williams is now a very visible ancestor.
See my "Racial Theory, Museum Practice: The Coloured World of Charles Willson Peale." Museum Anthropology, 1996. You can download a copy here.