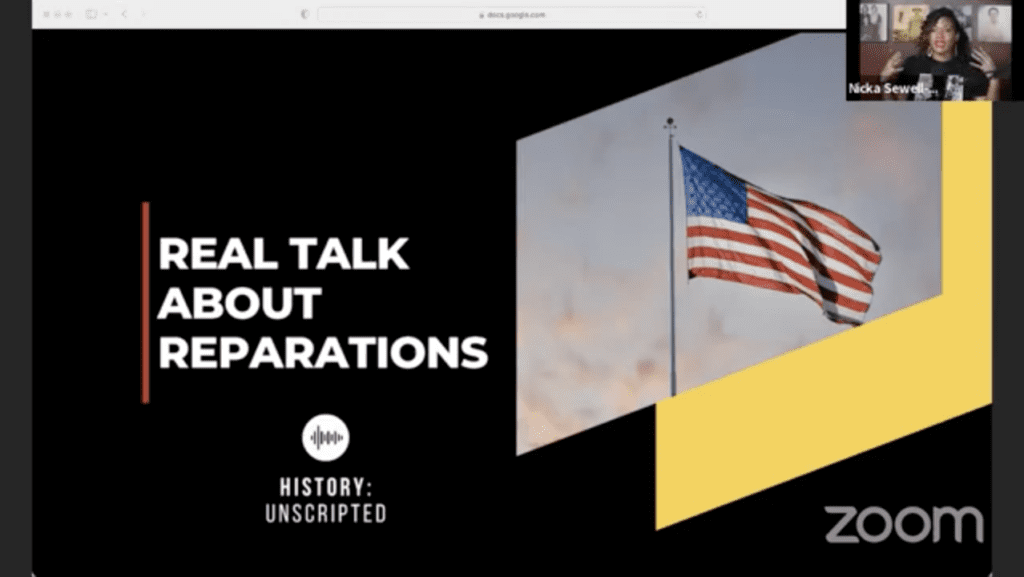 Last night, Nicka Smith & True Lewis hosted a panel for Special Episode of Black ProGen Live History Unscripted on reparations for African American communities in the US. Among the panelists were Dr. Shelley Murphy, Andre Ferrell, Ressie Luck-Brimmer, myself, with Teresa Vega, and Robyn Murphy Walker.
A lot has happened over the past five years that is beginning to yield redress for some. However, when the enormity of enslavement, its permutations and contemporary manifestations bear down on family histories, it's on a collision course with producing documentation to establish identity for a reparations program.
These programs are growing, as are calls for the acknowledgement of harm across a constellation of institutions. Descendants will find genealogical skills key for navigating and reconstructing their family histories in locations across the country. A good part of what we talked about were some of the unforeseen limitations and the fraught emotions a process for engaging reparations can bring up. As True Lewis said, "Think about your family what can you do – as family historians – do to prepare our community and families for what's to come?"
Those Black ProGen playlists are going to come in handy.
The Big Payback (2023)
Documentary by Erika Alexander and Whitney Dow on the passage of tax funded reparations program in Evanston, IL. This begins to give an idea of how long this struggle has taken in regard to the passage of H.R. 40, and how this process unfolded in one city despite the pandemic.
https://www.pbs.org/independentlens/documentaries/the-big-payback/