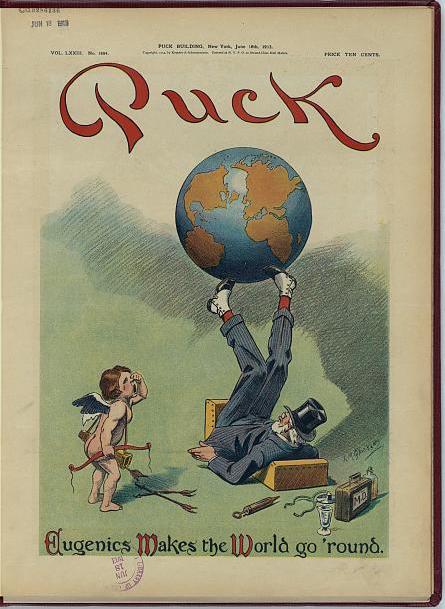 I'll be honest, researching this hasn't been easy. I've written on historical moments that make for profound discomfort— early museum exhibits of Native American body parts and remains; the fact that the best known museum owner of his day (Peale) held a nuclear family (the Williams) in bondage, and that eugenics permeates a lot of what went for reasoning and genealogy in the early twentieth century (PPIE) among them.
Now I'm tracing the east coast version of history for the National Genealogical Society, as I did with the involvement and implications of California Genealogical Society's participation at the Panama Pacific International Exposition (PPIE) of 1915. As someone who identifies as Indigenous, of 'triracial' descent, this is an alarming and disquieting history that ultimately led to the targeting of populations via law, via extrajudicial acts and other processes. But that's often hidden from view, left for excavation decades later, with many unaware of such violent activities. 
Early genealogical societies were mostly composed of people who suffered from a bad, if not terminal case of negrophobia, today called anti-Blackness. Faced with the diversity that began to surround them, instead of helping,  they instead focused  on elevating the settlers and confederates, legitimizing theft, slavery and genocide. Such racist beliefs conceived of genealogy as a wall against the Great Migration, Eastern Europeans, Italians, people out of the Caribbean, basically anywhere that wasn't Northern Europe.  
This is part of the early history of genealogy, which was not intended as a practice for people like me; it was a practice tied to documentation rather than oral history; to enslavers rather than the enslaved, not for those living in poverty or those who arrived from other shores.
The 1880s-1910s were the heyday of fraternal, veteran and memorial organizations, and genealogical organizations represented a way of holding on to supremacy by claiming lineages, reinforced by membership in other organizations.
The interconnections between organizations is something that remains to be explored, and some of the links help explain responses to the varying pace of social change and motivations for their choice of organizations. For many of the early founders there's little information , so that facts are atomized across a variety of archives. Some organizations, like the NY Southern Society, founded in 1882, simply disposed of their archives after it folded in 1972. Information can be scant.
Still, I believe there's much to be learned simply by following the meetings and overlapping memberships of these organizations. Where these paths lead says much about the history & politics that surrounded the early practice of genealogy and much like confederate memorials, what they tried to deny.
I've written about eugenics before, in "Can Genealogy Be Racist? Identity, Roots & the Question of Proof." 22 Mar 2018; also see "Eugenics, Identity and the California Genealogical Society's International Congress of Genealogy at the Panama-Pacific Exposition of 1915." The California Nugget, Journal of the California Genealogical Society. Special Edition, Fall 2018, 18-31.
A shout out to historian Kevin M Levin, who recently held a great Chapter on The History of Confederate Memorials – appreciated the overview! And to Nicka Smith, Alex Trapps-Chabala and Yolanda Baker for their support on my drafts.