Events on the way to freedom
In my recent blog post Yturrino: Looking at a collateral line, I had questions about what kind of business Felipe Iturrino Arzua (1811 -1894) of Anasco was in. While I was able to follow some notary documents that described a  string of land purchases in different municipalities, it really wasn't clear what he had invested in. 
These land purchases now make more sense after finding him listed in the 1872 Registro de Esclavos.  Yvonne Santana Rios' transcription of Anasco and Cabo Rojo portions of the 1872 volume led me back to searching the FamilySearch database 'Slave Registers, Puerto Rico, 1863  – 1879 '. I still have no name for the hacienda that these individuals worked, and know more or less where it was located, in barrio Cerro Gordo, Anasco. Yturrino and his family lived in barrio Corcobada to the east of Cerro Gordo, and later in a house in barrio Pueblo.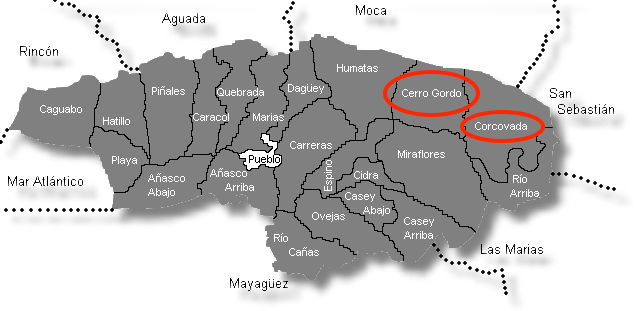 In barrio Cerro Gordo, Anasco, Yturrino enslaved over 20 people, whose cedulas are receipts for the transfer of ownership from the individual slave holders to the colonial government, and they received 120 pesetas per document. The status change to libertos (freedmen or freedwomen) meant rights were established over time.
According to the terms of the Moret Law, these men, women and children entered a contract to work for their former enslavers or for a different plantation owner. They received no pay, but their freedom at the end of three years. For the youngest, this process of manumission lasted until 1886.
Labor: de Esclava/o a Liberta/o
There were a range of tasks, however few were dependent on women becoming domestics in elite households, or took in laundry, or were dress makers. The majority of enslaved women worked as Labradoras, field laborers alongside men. This ran contrary to the ideal of an enslaved person that circulated in prints and paintings, often depicted as male. Men worked as cooks, carpenters and mostly as field laborers in the sugar centrales that grew after the Spanish American war, and women's labor shifted to the domestic.
While the categories for labor in the documents for the Registro de Esclavos are few, these do not give a precise idea of the range of tasks that a person had, nor how expert they had become. Cerro Gordo was elevated land, better suited for coffee cultivation, and this is likely the crop that Yturrino's enslaved workers were raising. Given the patterns of inheritance, there is a high probability that the Hacienda de Iturrino in the 1893 Military Map for Anasco to San Sebastian is the same location as in 1870, situated near the streams in the hills that ran between Anasco and Moca.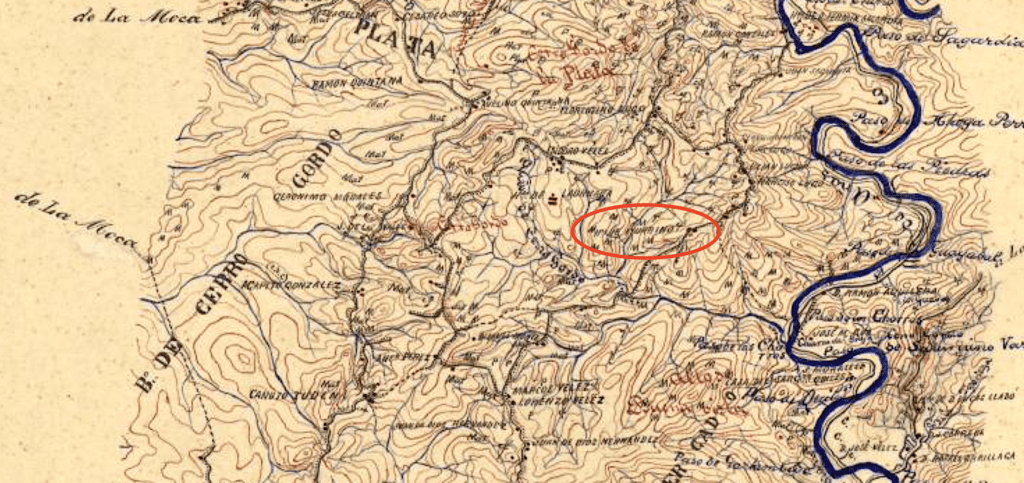 Say Their Names: Enslaved families, children, locations
Below is a list of 20 persons listed on cedulas from 1868 on which D. Felipe Yturrino y Arzua appears as dueno (owner). The oldest was Agustin an 80 year old man born in Africa; the youngest was 2 year old Josefa, born in Cerro Gordo, one of the children of Evangelista and Vicenta. Nearly half of those enslaved were children.
The few families I could trace to the Registro Civil opted to take a different surname; not one kept Iturrino as a surname. Some moved to Mayaguez in the years that followed. With the collapse of coffee prices after the 1870s, sugar plantations soon dominated the landscape.
Should these names be familiar to you, please feel free to reach out.
Persons Enslaved by Felipe Yturrino, Barrio Cerro Gordo, Anasco, 14 October 1868. Caja 2, Registro de Esclavos, AGPR, Gob. Españoles, FS Film 008138868