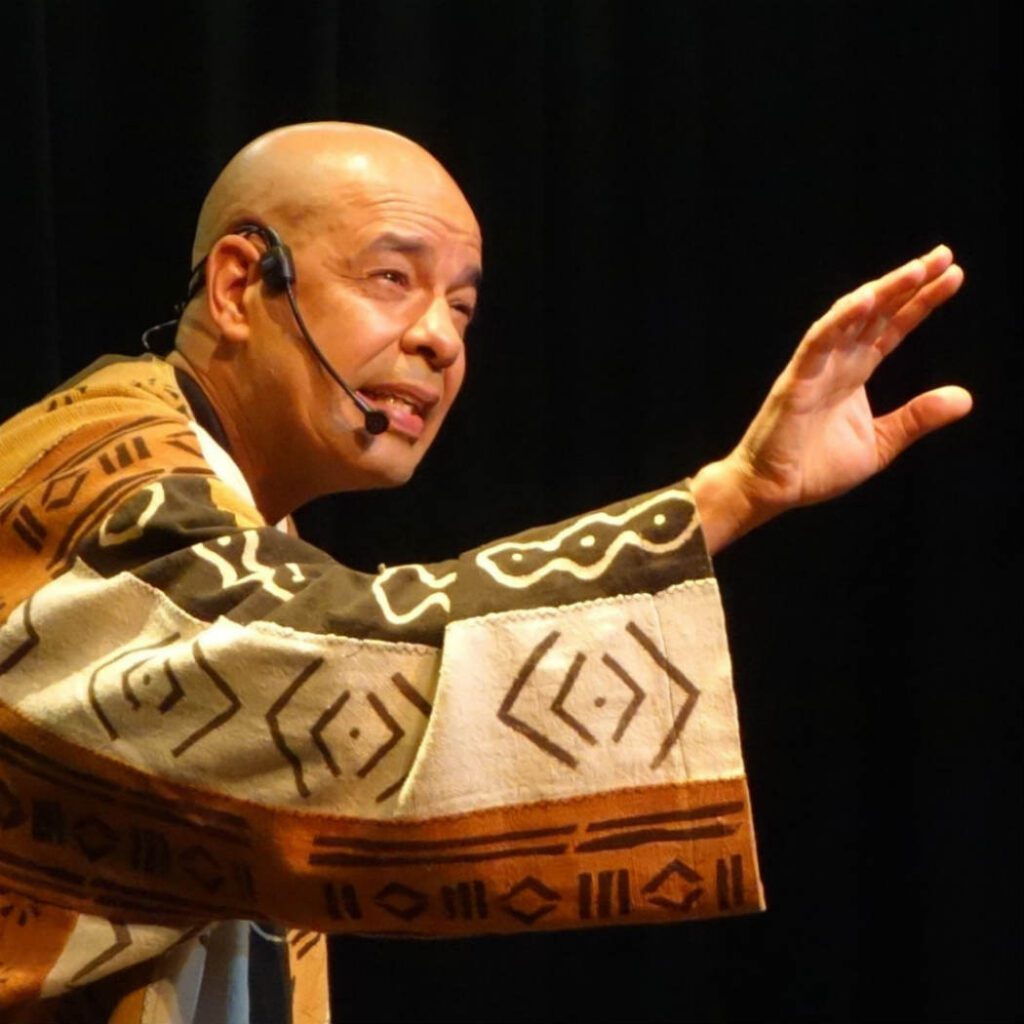 Yesterday evening, the Middle Passage Ceremonies and Port Markers Project (MPCPMP) hosted Antonio Rocha's performance of "Voyage through Death to Life upon these Shores": The Malaga Speaks. Here's the description of the program, which will soon be on YouTube:
The story of the Malaga, a 19th century ship built in Maine that transported captive Africans, was created and will be performed by Antonio Rocha. Told from the perspective of the ship, Rocha uses song, narration, and mime to weave his way through this historical tale that chronicles the history of the trans-Atlantic human trade and its legacy. Annually, on August 23rd, the Middle Passage Ceremonies and Port Markers Project (MPCPMP) hosts a program to acknowledge this day and the lives of those captive Africans who perished during the trans-Atlantic crossing known as the Middle Passage and the ten million who survived to build the Americas. Through the presentation of this creative work, The Malaga Speaks, MPCPMP offers a broader narrative of connection and the Diaspora – from ship building, to the ocean voyage, to arrival, into enslavement; from Maine, to Africa, across the Atlantic, to Brazil.
Rocha's performance is a powerful one. He builds and weaves a narrative that reveal layers of history and experiences of the Middle Passage as a knowledge that is both painful and liberatory the deeper he enters into the story of the Malaga. There is a body memory, a visceral space where those who survive decide what they can carry, and what was left by the ancestors for us today.
For more information about Antonio Rocha visit www.storyinmotion.com
Check out the MPCPMP's Resources page: https://www.middlepassageproject.org/resources/